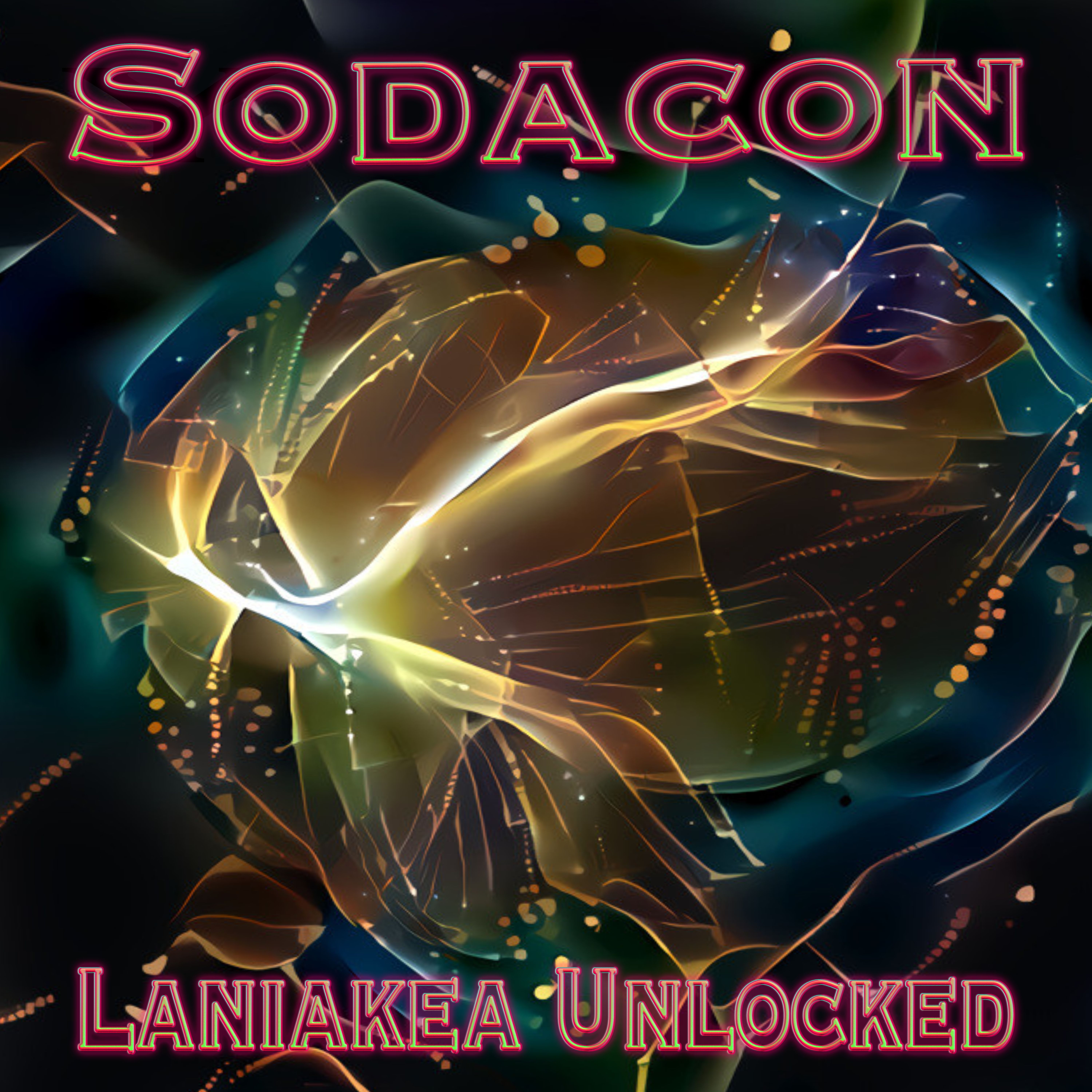 I've been creating music under the Sodacon label for a while. Every collection of songs worked into an album has had its unique flavor. The most recent Laniakea Unlocked is different in a lot of ways. I started off with demos ending up remixed on the final album cut.   
   The remixes that drove this recording were the most similar to 2007's Electro-Magnet. The soundscape textures used on each final master could vary significantly from one song to the next.  Laniakea Unlocked was created in a way where each composition complimented the other. It helped that I was willing to be in the studio night after night crafting the sounds with Ableton Live and Softube plug-ins. Once I got the sound on any instrument dialed would jam it out. Once I had the concepts became obsessed with completing each song.  
  It's one of the few projects that didn't drag on me as I was creating it (similar to Electro-Magnet) down to the image on the album cover returned to the Copperplate font from the first and long-lost Sodacon album "Getchar;" and Electro-Magnet.  
   The track 'It Ain't Over Yet' anchored the set of recordings into a new zone. The rest of the story fell into place with 'Shrine of the Desert' and the final touch with 'Wonder'. Original demos 'Ladybug' and 'Dobey Shake' found new life as Lo-fi tape remasters along with 'Captains Cabin' and 'Cogs Starpaint'. Petrichor remix took an original demo to a new level and made the cut along with the new track 'Dry Spell' power pop oomph.  
  The project was a forked path that seemed to lead through a deep desert and eventually to an oasis of fresh ideas. The soundscapes and crafted musical hooks revealed the consistency and longevity of the Sodacon moniker.