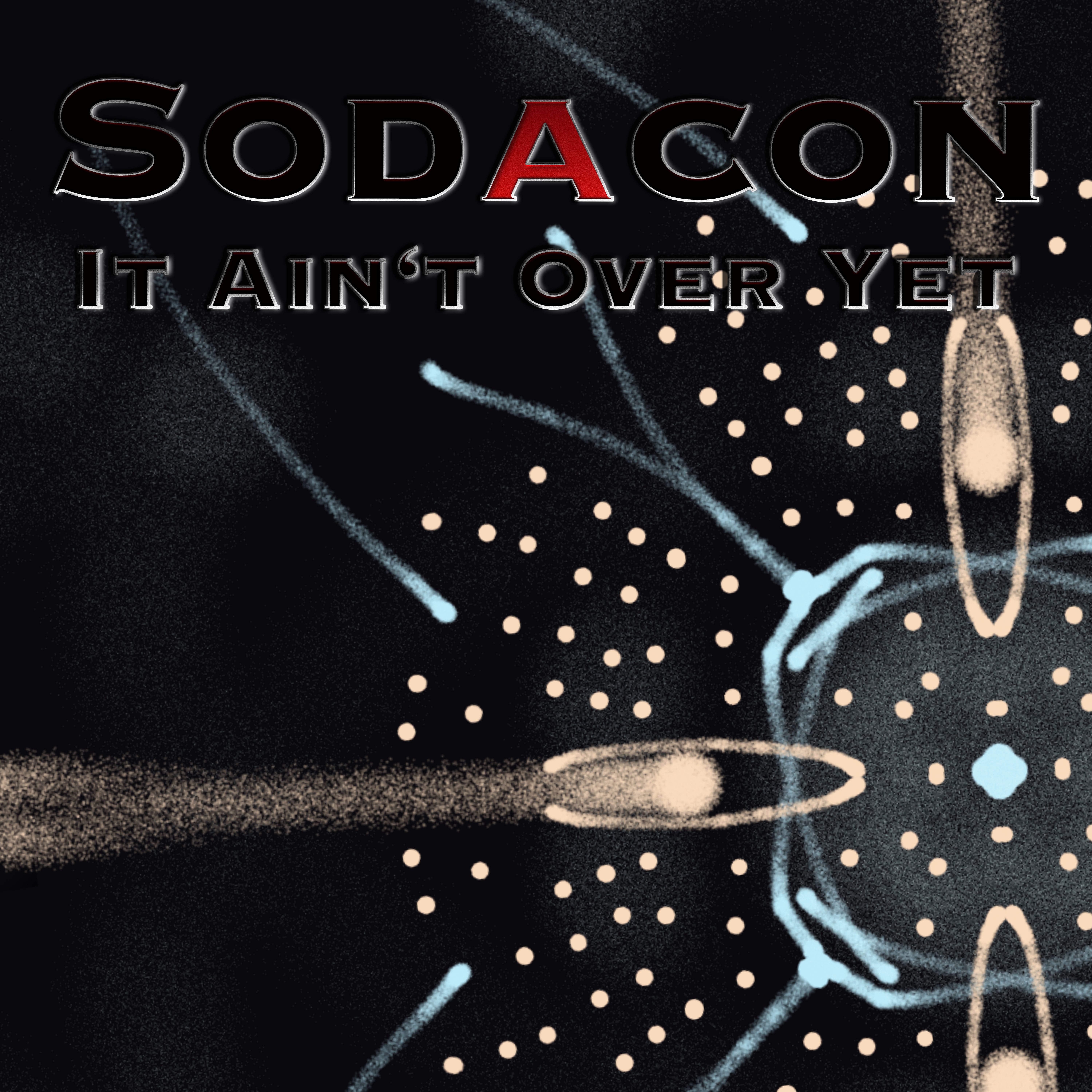 Track 1 from the album Laniakea Unlocked. "It Ain't over Yet" was one of many creations during the 2022 studio sessions. These sessions proved to be productive and experimental for Sodacon Music.  
Included sounds: 
Analog Lab V (Filter Sequence) 
Distant Thunder FX
Big Bumble Bass 
Ceramic Melodies 
64 Pad Kit 
808 Medusa Kit 
Vocals leading and backing with fx 
Brutal Quad Saw (lead) 
The ship flew into the port docked by a row of crystalline skyscrapers. Its journey down through the atmosphere of the planet was smoother than expected. The day's journey was long while the night was beginning. Crowds gathered at different dance venues as streamers of neon light streaked across the skyline. I knew I could not turn in early on this night as it was special. There was more to the expedition and a time to celebrate many more.  
"It Ain't Over Yet" by Jesse Crawford 
©®Sodacon Music 2022 (ASCAP) 
Everybody's waiting  
everybody learns  
All anticipating 
Everybody's waiting for their turn to go  
When you feel the night is over 
When you feel the night 
When you feel the night is over  
just remember 
it ain't over yet  
See it in their eyes 
electricity  
Creatures of the night  
Mingle in the froth and 
sing till morning  
No waking up at dawn  
Decisions to get wrong  
Try to rest all-day  
Just turn off my phone  
and try to slumber  
When you feel the night is over 
When you feel the night 
When you feel the night is over  
just remember 
it ain't over yet